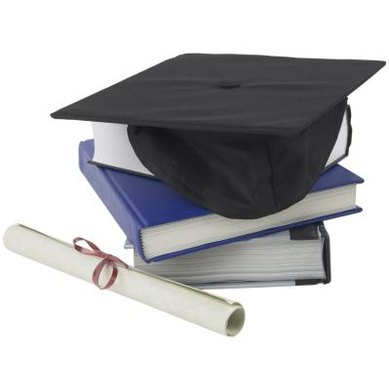 Many state universities now offer an MBA, or Master of Business Administration, online. This online degree provides students with more flexibility than a regular MBA, so that they may continue to work or raise families while completing courses. Though many state universities, such as the University of Connecticut, The University of Texas and The University of Tennessee, offer online MBAs, the following four programs were highly ranked in the 2013 survey of the top online MBA programs by "U.S. News and World Report."
Washington State University
Washington State University, ranked No. 1, prides itself on its focus on a global business environment. The program teaches students about business strategy, while also addressing the social and ethical implications of business decisions in a globalized world. The program also places a strong emphasis on networking. Students are able to complete the online MBA in under two years.
Arizona State University
Arizona State University's W.P. Carey School of Business is one of the largest business schools in the U.S. Online MBA classes are taught by the same faculty who teach the business school's other MBA classes, and online students have full access to business school resources. The online MBA requires one visit to the physical Arizona State campus over the course of the program, and students have the opportunity to choose a special area of emphasis for their program or to pursue a dual degree.
Indiana University Bloomington
The Kelley School of Business at Indiana University Bloomington offers an online MBA through its Kelley Direct Program. The Kelley Direct MBA is taught by the same faculty who teach the on-campus MBA program, and coursework focuses on general administration. The online MBA begins with the Kelley Connect Week, during which students travel to the Bloomington campus to meet with faculty and fellow students. Online MBA students have nearly 60 courses to choose from and receive the exact same degree as their peers studying in the on-campus MBA program.
University of Florida
The University of Florida's Hough Graduate School of Business offers a working professional MBA program that allows students to complete their coursework online over the course of sixteen or twenty-seven months while continuing to work full-time jobs. In 2008, the University of Florida's Internet MBA was ranked the No. 1 distance learning MBA program by "The Economist." According to the University of Florida, the Internet MBA is its most competitive MBA program because it attracts a worldwide pool of applicants.
Photo Credits
PhotoObjects.net/PhotoObjects.net/Getty Images