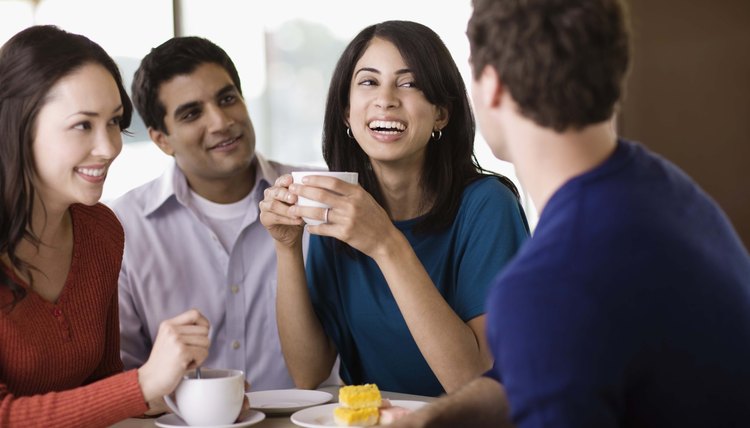 Many challenges and opportunities await the high school graduate.
After high school you might decide to go directly into post-secondary education, or you may decide to pursue a career. Even if you decide to go to school, there is a good chance you will hold down a job some time during your education. There are some skills you need for college, some you need for post-secondary education and some you need to get through life successfully.
Whatever You Do
Four competencies are particularly essential regardless of what you do right after high school: problem-solving, persuasive communication, self-control and flexibility. You need to have a sense of purpose and be motivated to persevere each day. Not every day will be filled with positive feedback and success. Organizational skills are key to being efficient and competitive, and the ability to sell yourself and your ideas is essential, whether you are trying to impress a boss or a professor.
Post-secondary Education
College is similar to high school in that you will need to take notes well, prepare for exams, read for salient points and write with proper grammar. However there are some differences. Your professors will insist on proper citations and no plagiarism, and they will expect to see more critical thinking. You will be expected to operate at the higher levels of Bloom's Taxonomy by showing you can analyze, evaluate and create; not just remember, understand and apply.
Workforce
Success in the work place requires strong communication skills and this starts with the ability to create a resume and cover letter that are professional, clear, concise, accurate and honest. Once employed, you will need to demonstrate proficiency with technology. In an office setting this will include word processing, database management and presentation software. You also need what are referred to as "soft skills" such as writing professionally, problem-solving independently, adhering to basic business etiquette, presenting a positive attitude and meeting deadlines with creativity and collaboration.
Life Success
Success in life includes limiting stress and optimizing health. The more control you have over your life the less stress you may have, so money management skills are essential, such as budgeting, saving and managing credit. Keeping your home and car in good repair also will limit stress, as will adding exercise and nutritious eating to your skill set. Happily, one of the best ways to limit stress is regularly spending time with family and friends.
Photo Credits
Jupiterimages/Brand X Pictures/Getty Images