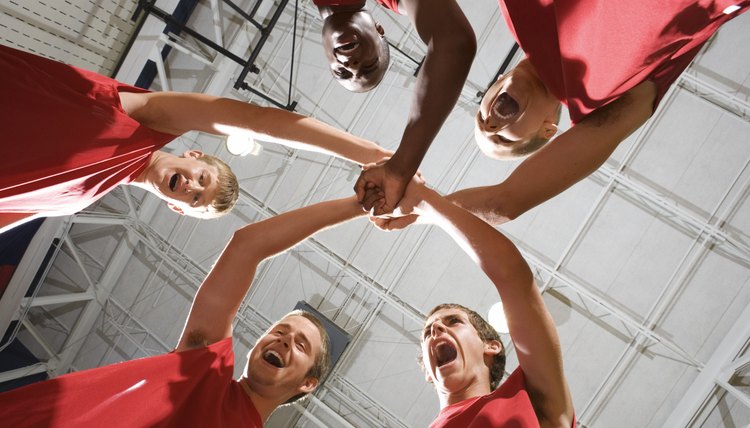 Sports and grades go hand in hand.
Participating in a sport while in school can be one of the most rewarding experiences a student can have. But in an age when talented athletes are leaving college early to pursue professional contracts worth millions, doing well in school is sometimes put on the back burner. Most school athletes never reach the professional level, and the ones who do are normally done playing by age 33. Maintaining the discipline to perform well on the playing field as well as in the classroom can set you up for success long after your playing days are over.
A Privilege, Not a Right
Scholastic sports programs teach many valuable lessons that cannot be learned in a classroom. Courts have upheld for years that students should consider participating in a sport as a privilege, not a right. Athletics are extracurricular activities, not the primary purpose of the school curriculum. Although eligibility rules vary by school district, most secondary schools and colleges require student-athletes to maintain a grade point average to participate. College admissions boards and potential employers will care a lot more about your school performance than your performance on the athletic field.
College Coaches and Academics
If you can demonstrate the ability to shoot a jump shot or throw a touchdown pass, college coaches will look for your ability to pass a math test and maintain a decent grade point average as well. The National Collegiate Athletic Association requires a minimum grade point average and minimum standardized test score, as well as successfully completed core courses for athletes to participate in college sports. Coaches recruit players who meet this requirement to avoid their losing scholarships or being put on probation. College coaches may avoid recruiting you if they think you can't handle the coursework in college because you haven't performed well as a high school student.
Scholarship Availability
With the exception of big-time Division 1 college football and basketball programs, most colleges provide money to athletes in the form of academic scholarships. With 3.1 million high school graduates in 2012 and only 450,000 of those participating in college athletic programs, grades play a vitally important role in obtaining scholarships and financial aid unless you are being recruited by an upper-tier school.
Grades Show Character
Athletes often represent the schools that they play for in a very public way. Balancing good grades with participation in extracurricular activities shows character and that you are capable of being well-rounded.
After Graduation
Most people participate in school sports for fun and exercise and will not play after high school. Grades are the most important aspect of your school experience. Once you graduate, your academic performance will play a strong role in your choice of college or your ability to get a job. Once your playing career is over, no matter how well you do in your sport, making the grade in the classroom will help you make the grade in life.
Photo Credits
Jupiterimages/Comstock/Getty Images