Rosa Louise McCauley Parks was born on the 4th of February 1913 and died on the 24th of October 2005. Rosa Parks stands beside other famous civil rights figures in American history, such as Abraham Lincoln and Martin Luther King for making a difference to the segregation laws that affected the constitutional rights for black people in America. Rosa Parks was arrested for not giving up her seat on a bus to a white passenger, starting her career as a civil rights activist.
The Montgomery Incident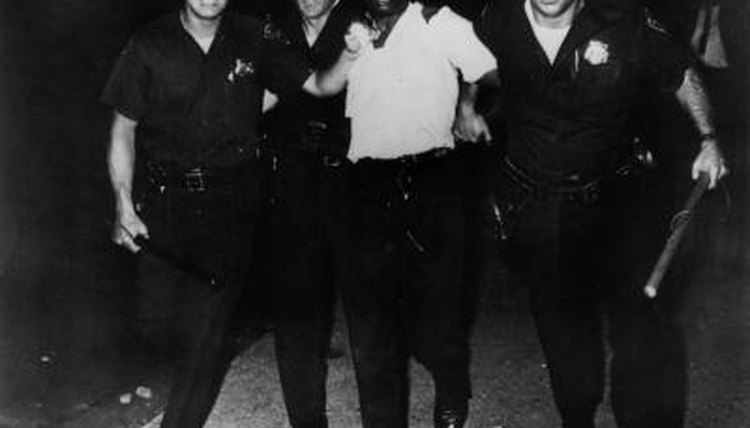 Civil rights arrest victim
On December 1, 1955, Rosa Parks was arrested in Montgomery, Alabama for not giving up her seat for a white person in a bus that had seats for blacks and seats reserved for white people. Her arrest led to the Montgomery Bus Boycott, in which she became closely involved and which lasted almost a year. This was the beginning of Rosa Parks' involvement in civil rights.
The MIA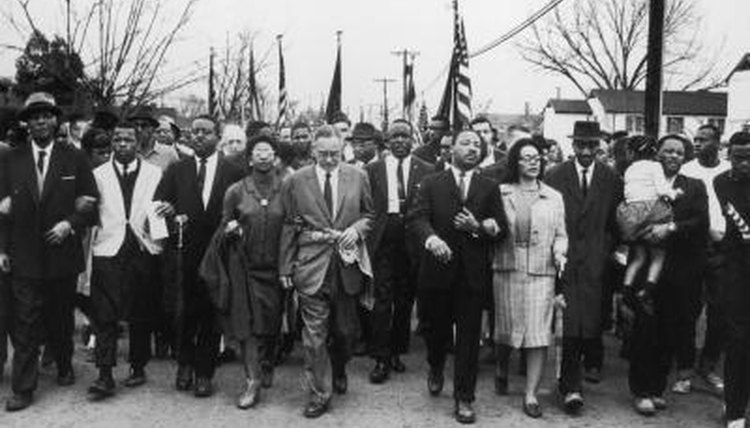 Martin Luther King, Jr. leading March
After Rosa Parks' incident in Montgomery and the subsequent bus boycott, there was a new organization formed called the Montgomery Improvement Association. Established initially to lead the boycott, the MIA continued after it was over and led to the fame of the then relatively unknown Dr. Martin Luther King, Jr. Rosa Parks' arrest was the instigation for the boycott and the formation of the MIA. The boycott that lasted 381 days, ending with the lifting of segregation laws on public buses.
Civil Right Involvement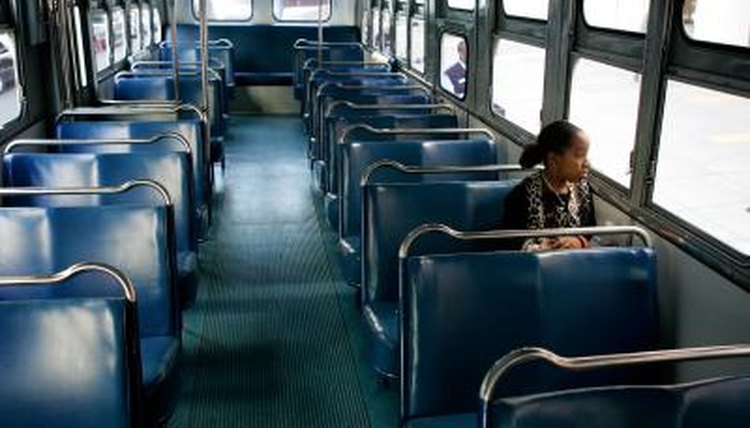 Rosa Parks on bus
Parks became involved in the civil rights movement in the early 60s. In 1965 Parks was hired by U.S. Representative John Conyers. She received many awards in subsequent years for her role in the civil rights movement, to which she dedicated her life. She won the Spingarn Medal in 1979 for her ongoing role in civil rights improvements, and she also won the Congressional Gold Medal. Rosa was honored posthumously with a statue in the U.S. Capitol's National Statuary Hall.
Rosa Parks' Funeral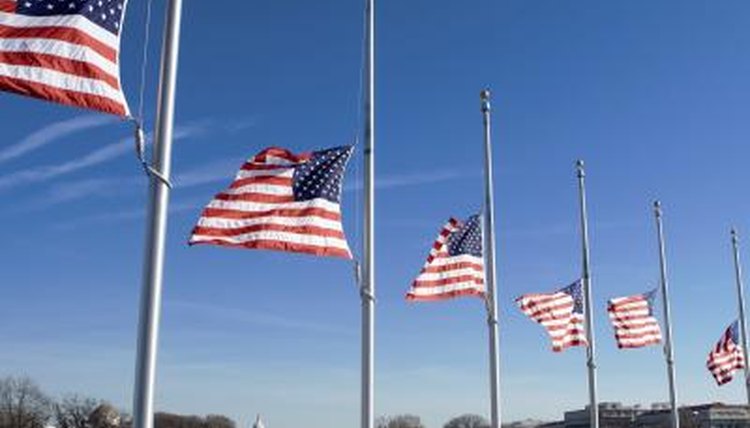 Flags flying at half mast
When Rosa Parks died, after a fight with advanced dementia, her body was transported to Washington DC and she was given the honor of lying at the Capitol Rotunda. Thousands of people visited her body and thousands more attended her funeral. On the day of her funeral, President George W. Bush ordered all flags to be flown at half-mast.
Photo Credits
Bill Pugliano/Getty Images News/Getty Images