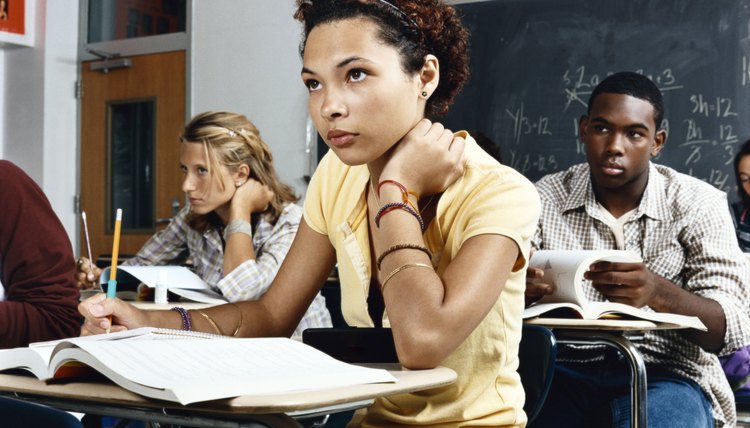 For some students, home provides comfort and support during college.
Living at home during college is a viable option for students that attend community colleges or nearby four-year colleges and universities. Assuming parents allow it, living at home can present a number of advantages. However, some students look forward to the opportunity for independence and freedom commonly associated with going away to school.
Functional and Emotional Support
A key reason some students live at home during college is to hold onto the practical and emotional support of family. Practically, students living at home usually get to participate in family meals, use the laundry machine, share chores and responsibilities and lean on parents occasionally for financial support. Additionally, home is emotionally safe. Despite the inclination to leave, many students realize at the crossroads that home is more comfortable than the idea of living in a dorm or apartment.
Money Savings
Living at home also saves you, the student, a lot of money. It can also save your parents money too if the alternative is them paying for your room and board to live on-campus. At home, the student doesn't necessarily have to pay rent or put money toward a meal plan. You also don't have the expense of utilities and other bills you would pay by living an an apartment.
Limited Freedom
The freedom high school seniors desperately crave is usually more limited by staying at home. Parents commonly expect college students living at home to abide by house or family rules and to pitch in on chores. While dorms and apartments have some rules as well, you have more freedom to make choices on your own. Plus, parents are more aware of your comings and goings and have easier access to ask about your class performance and college activities. While the communication is good, it may impede a student's desire for independence and privacy.
Missed Opportunities
Living on-campus or in an off-campus apartment gives you greater access to the college community. For many students, engaging in extracurricular activities, social events and experiential learning opportunities is part of the college life. If you live off-campus, you can't walk or make a short drive to participate in the college community in the same way. Commuter students sometimes drop out because they don't feel connected to the school.
Photo Credits
Digital Vision./Digital Vision/Getty Images