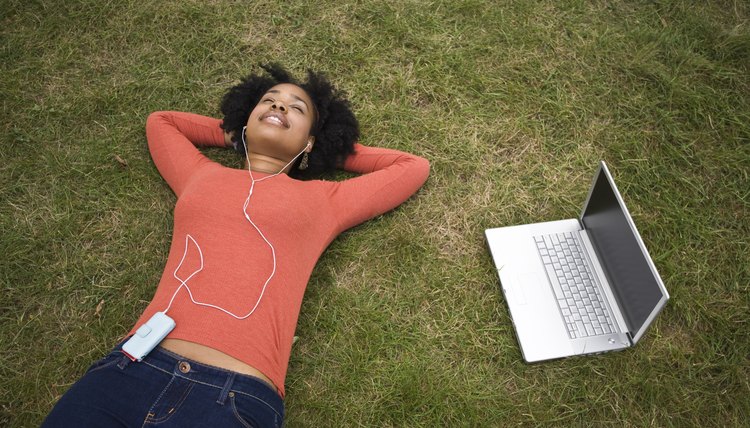 One of the problems distance-learning students must face: the potential for procrastination.
Distance learning has created new learning opportunities for students all over the world. No longer limited by proximity to traditional brick-and-mortar campuses, today's students can find online programs in a host of academic fields. Distance learning offers many benefits, such as convenience, flexibility and sometimes lower tuition rates. However, students must be aware of -- and prepared to handle -- the problems that can arise from online distance-learning programs.
Technical Issues
One of the most common problems associated with distance learning starts with the technology itself. Distance learning requires students to have an updated operating system, advanced software and an Internet connection. As such, students who lack basic computer skills or have older computers or slow connection speeds may struggle with the fundamentals of an online program and become frustrated with accessing required files.
Lack of Support
Students who are enrolled in 100-percent online learning programs often lack the support and services available on a traditional campus. According to a study conducted at the University of Southern Mississippi (USM), students should look for online programs that offer access to tutors, academic planners and schedulers, and technical support. Without these types of supports in place, students who are struggling with course material may become frustrated and disengaged, leading them to drop out.
Isolation
Students who enroll in distance-learning programs can suffer from a sense of isolation. While many online programs promote interaction through message boards and instant messaging as part of their curriculum, some students may continue to feel alienated or isolated, according to the USM study. Not only do distance-learning students lack the ability to interact face-to-face with faculty, but they also miss out on person-to-person feedback from their peers, which, as the study states, can cause students to doubt their own abilities.
Procrastination
To succeed in an online program, students must be motivated self-starters. Most programs allow students to log in whenever they wish -- meaning that as long as they complete their assignments by a certain due date, they're not required to be online at a given time. This flexibility is certainly convenient, especially for adult students who have other responsibilities. However, for the type of student who struggles with procrastination, this academic autonomy can also be a curse. After all, it's easy to put off assignments until later and then find yourself in a panic playing catch-up.
Accreditation and Quality
Despite their marketing campaigns, not all are online programs are created equal. Distance-learning programs associated with traditional universities are usually accredited and will clearly state so on their website. However, if you're looking at a program that exists solely online, be sure to check its accreditation before you send that first tuition payment. You can do this by searching the Council for Higher Education Accreditation online at chea.org or at the U.S. Department of Education's website (ed.gov), using the keyword search: accreditation.
Photo Credits
Jupiterimages/Comstock/Getty Images