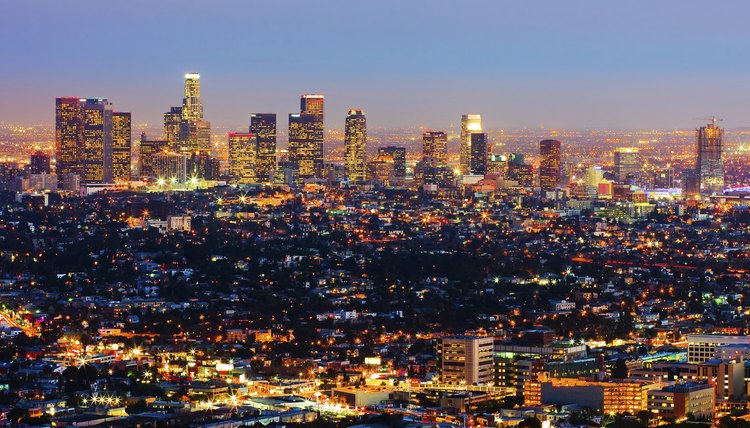 Los Angeles' cityscape at night
Urban development processes relate to both negative and positive occurrences in the cities across the United States. People migrating to the urban areas can take advantage of the well-established infrastructure and available social benefits. The process of building a "community" within the urbanized areas appears to be quite difficult combined with the lack of adequate response to some basic needs of particular social classes.
Infrastructure
New York's Time Square Subway station
Migrants to the urban areas mainly benefit from a well-established infrastructure in the cities. For example, they have access to transportation, airports, rail and bus stations. They also enjoy easy access to public facilities such as hospitals, libraries and schools. Therefore, urban development provides the advantage of using the infrastructural net, which is its main positive feature.
Public Advantages.
Emergency call box in New York City
The process of urban development has been favorable for the establishment of public services within the urban areas. Individuals living in the larger cities enjoy, for example, adequate policing and health services, advanced citizen advice procedures and opportunities for appropriate counselling.
Building a "Community."
Chinatown, San Francisco, CA
Despite the benefits of urban development, problems with inequality among the social groups continue to exist. Often referred to as a process of building a "community", the merging of different social classes is rare to observe. For example, in mixed-income neighborhoods, the distinction among people of different incomes is obvious. This creates a basis for discrimination, depending on the social status of people.
Response to Needs.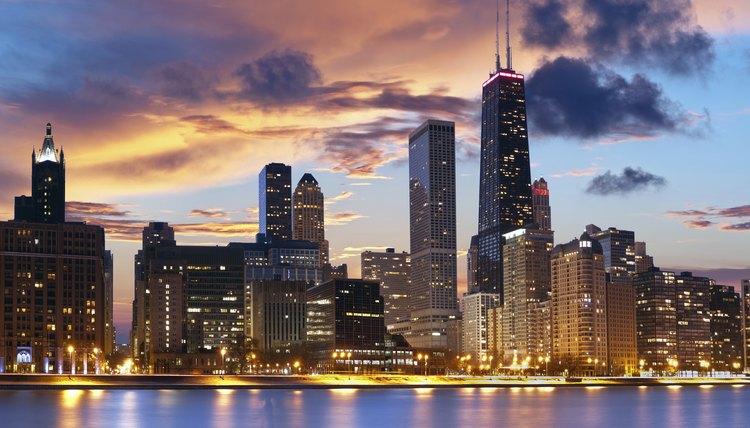 Chicago's skyline at night
Ongoing urban development attracts an increasing number of migrants. Many cannot achieve their expectations because lack of employment opportunities and overpopulation grossly exceeds the opportunities created by the urban economies. An example is Chicago, which became a migration destination in the 1990s. However, the number of migrants in the city exceeded the employment opportunities available in the urban area; many newcomers remained unemployed and in poverty.
References
"Urban Affairs Review";Participation and the Pursuit of Sustainability in U.S. Cities; Kent E. Portney et al.; May 2010
"Urban Affairs Review"; Weak Ties that Bind : Do Commutes Bind Montreal's Central and Suburban Economies?; Richard Shearmur et al.; August 2008
"Urban Affairs Review"; Building "Community" in Mixed-Income Developments Assumptions, Approaches, and Early Experiences; Robert J. Chaskin; July 2009
Photo Credits
Andrew Zarivny/iStock/Getty Images