Smart Technologies is a leading name in interactive whiteboard technology. Teachers can create engaging, interactive lessons that include multimedia content. The board must be connected to an LCD projector to work, so it can also be used to display videos. Some Smart Boards even have projectors built into the whiteboard. DVD players can be connected directly to these Smart Boards without a need to connect them to an external projector.
Video From Computer
Step 1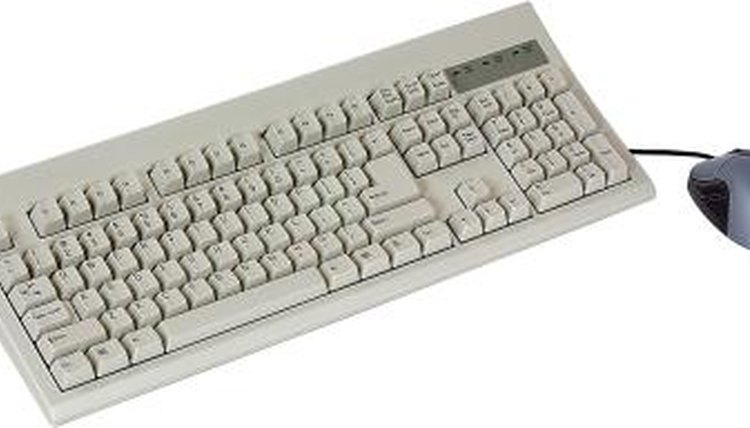 You can play video directly from a computer to some Smart Boards.
Connect a computer to the Smart Board. The specific procedure for this differs according to each Smart Board model. You will have to connect a VGA cable from the computer, an audio cable, and perhaps a serial and USB cable. You don't need a separate projector to play videos on Smart Board models with built-in rear projectors or top-mounted projectors.
Step 2
Turn on the Smart Board and select the computer as input, according to the instructions for your particular model of Smart Board.
Step 3
Play a video from your computer as you would if it were connected just to your monitor. You may play any type of video file, or play a video from the computer's DVD drive.
Video From Projector
Step 1
Connect video cables from a computer or DVD player to the LCD projector's video inputs. This exact process will differ slightly, depending on what types of video input ports are available on each projector. But Smart Boards without pre-mounted projectors can only display videos played from an external LCD projector.
Step 2
Connect the audio output from the computer or DVD player to external speakers, or the Smart Board speakers, if so equipped.
Step 3
Turn on the projector and the computer or DVD player.
Step 4
Select the correct video input on the projector so that it displays the video on the Smart Board. Play a video file from the computer or a DVD from the computer or DVD player.
Things You Will Need
Computer
DVD Player
Smart Board
Photo Credits
Hemera Technologies/AbleStock.com/Getty Images