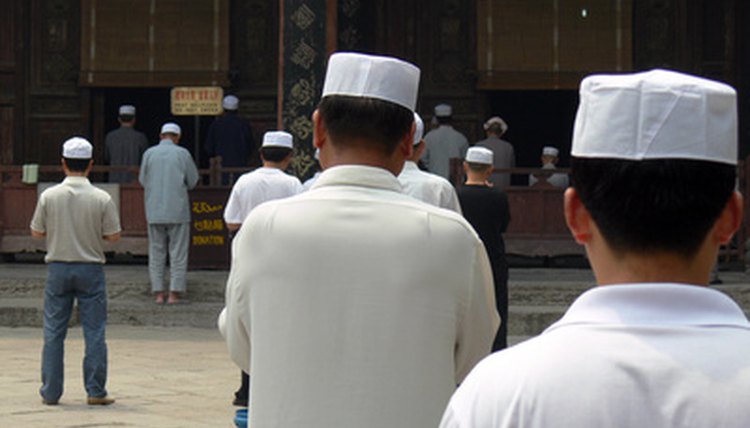 Many Muslim schools can be found in Indonesia and the U.S.
Islam is the second largest religion in the world after Christianity. There are more than 1.5 billion Muslims spread all around the world. Muslim families cannot always find a school nearby to teach their children about the history and laws of Islam, so they often send them to Muslim boarding schools. Some Muslim boarding schools offer only Islamic studies, while others combine general education with Islamic studies. Muslim boarding schools are usually segregated into boys-only and girls-only schools, although sometimes a campus will have both types of schools next to each other.
Omar Academy - New Haven, CT
The Omar Ibn Said Leadership Academy (OISLA) is an all-boys Islamic boarding school opening in New Haven, Connecticut, in June 2010. It is named after Omar Ibin Said (1773-1864), who was a slave in North Carolina and accomplished writer of Arabic manuscripts. In addition to memorizing passages of the Koran, students will receive general education according to the Calvert Home Schooling Curriculum. Students will graduate from the school with a high school GED equivalent diploma and be prepared to continue on to higher education.
Omar Ibn Said Leadership Academy P.O. Box 9392 New Haven, CT 06511 203-675-7075 omaracademy.org
Darul-Uloom Al-Madania - Buffalo, NY
Darul-Uloom Al-Madania is a private Islamic boarding school in Buffalo, New York. The school opened in 1992, and it now has more than 400 students and over 50 dedicated faculty and staff. The curriculum at Darul-Uloom is comprehensive in preparing students for higher education while focusing on Islamic studies. The school has separate boys and girls schools that teach K-10.
Darul-Uloom Al-Madania 182 Sobieski Street Buffalo, NY 14212 716-892-2606 madania.org
Jamia Al-Huda - Nottingham, UK
Jamia Al-Hudaa officially opened its doors in 1996 by the eminent scholar Hazarat Mulana Abul Hassan Ali Nadvi (RA). The school aims to provide Islamic and real-world education for students between the ages of 11 and 16. Separate boys and girls schools are maintained on the campus, along with a primary school for younger children.
Jamia Al-Hudaa Berkeley Avenue, Mapperley Park, Nottigham, NG3 5TT England Tel:(0115) 969 0808 madnitrust.com
Photo Credits
muslim china image by The Russian Negresco from Fotolia.com