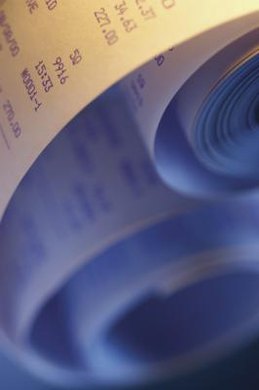 Students who are interested in pursuing accounting in graduate school have a variety of degree options, one of which is a master's degree in accounting. Requirements vary, but this degree typically requires seven graduate courses in accounting and three accounting-related electives. Furthermore, it also allows students interested in becoming certified public accountants to complete fewer years of professional work experience in order to qualify for the license.
Overview
A master's degree in accounting teaches students the technical and conceptual aspects of accounting and taxation. It gives students the tools to solve problems in a creative way and prepares them for careers as accountants. This degree typically takes approximately one year of full-time coursework and is offered in a variety of formats including full-time, part-time, evening, evening and online. Furthermore, many master's programs also encourage students to work collaboratively with their peers to find solutions to complex accounting problems. The aim of this collaborative workspace is to create a learning environment that mimics the real-world business environment in which accountants work.
Career Prospects
Graduates of this degree program pursue careers in a number of sectors including health care, education, real estate, nonprofit organizations and private companies. Many master's degree graduates also pursue their certified public accounting licenses. Unlike accountants with only bachelor's degrees, accountants with master's degrees do not have to show as many professional working experience hours. Therefore, they are able to sit for their CPA exam sooner and become CPA licensed accountants faster.
Required Courses
Requirements vary across programs, but most master's degrees in accounting require students to complete 10 courses, seven of which are required and three are electives. The majority of these required courses are courses in accounting that introduce students to the profession and give them a broad foundation in the field as a whole. Examples of required courses are professional responsibilities in accounting, ethics for professional accountants, auditing and assurance services, and information systems and technologies.
Electives
The types of electives that a master's in accounting offers vary, but many degree programs offer a variety of advanced accounting courses. These courses are designed to build upon the foundation that is created by the required courses, expand students' knowledge of accounting and/or prepare them to take the CPA exam. Some electives also address the expectations that companies and organizations have of accountants and the ethics and responsibilities of the profession. Examples of electives are management accounting, strategy and operations, performance measurement, evaluation and symptoms, accounting in the global business environment, financial statement analysis, tax accounting methods and tax theory and ethics.
Photo Credits
Medioimages/Photodisc/Photodisc/Getty Images