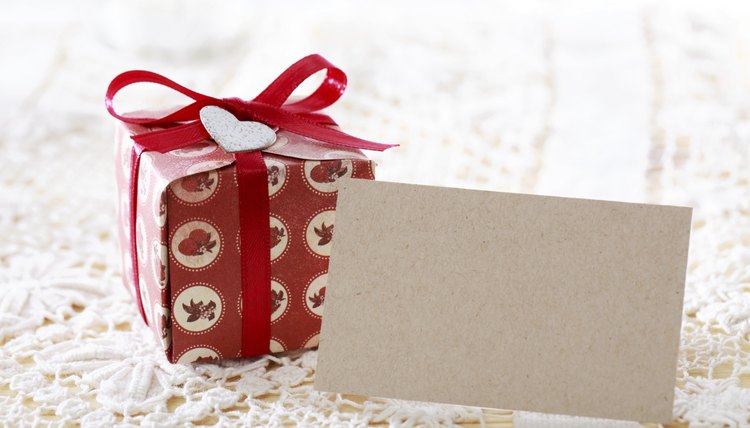 A card propped up against a small gift box resting on a lace doiley.
The right gift on your anniversary can show your husband how much you love and appreciate him, but he might raise an eyebrow at a gift of lace, the traditional present for a 13th wedding anniversary. Instead, buy gifts that offer a tongue-in-check play on the lace idea or steer clear of the traditional theme entirely with something he'll truly find masculine.
"Lace"-Inspired Gifts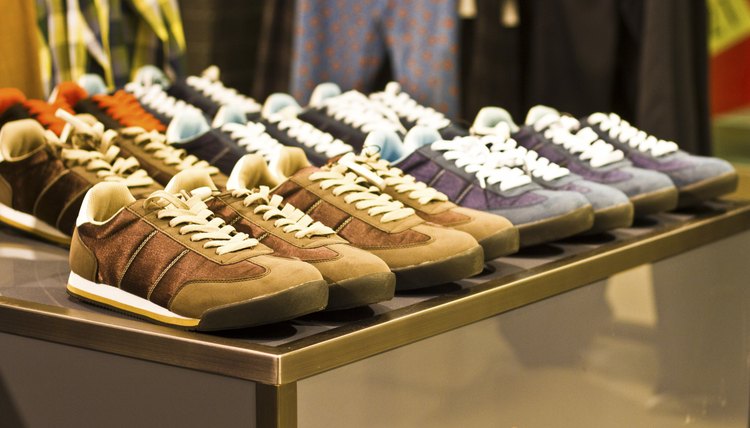 Mens athletic shoes on display in a clothing boutique.
Most men won't view a lace gift as being masculine, so avoid giving gifts made of actual lace in favor of gifts that have laces. A new pair of leather work boots for someone works at a physical job or enjoys manly projects in the backyard, can work, as can a pair of running shoes or soccer cleats. The lace idea can extend beyond footwear -- a new baseball glove or a football are manly gifts, and each has its own version of laces.
Fur-Related Gifts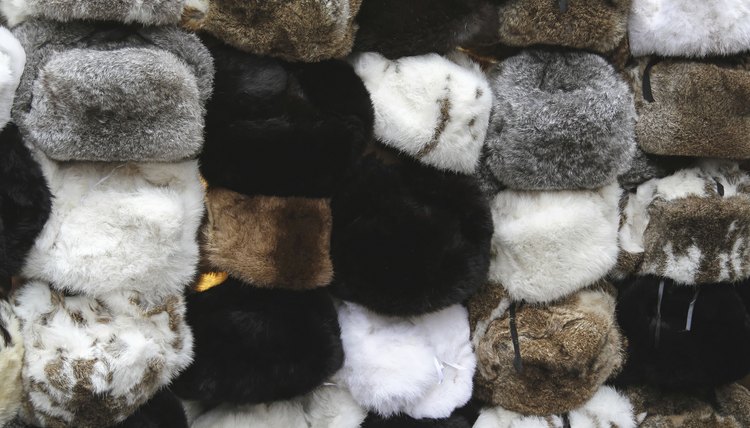 Assortment of ushanka hats.
A gift that contains fur is the modern alternative to the traditional gift of lace, and makes shopping for something masculine easy. A leather winter coat with a fur -- or faux fur -- collar is suitable; as a lower-priced alternative, buy a pair of dressy leather gloves with fur inside. Fur-lined dress boots are also a manly gift. If the man is the outdoors type, buy an ushanka hat, the Russian-style hat made of fur and leather.
Interest-Specific Gifts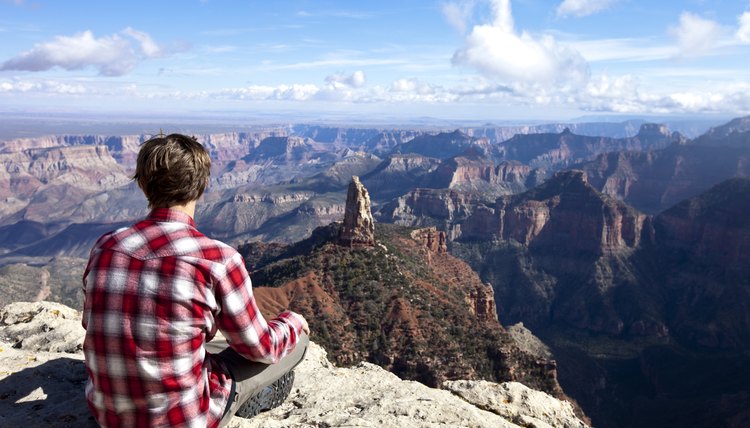 A young man sitting on a rock to take in the view.
It's acceptable to stray from lace or fur gifts if you want to buy something masculine that your man will appreciate. Think of his interests; if he's into lifting weights, a set of free weights or resistance bands are ideal. If he feels at home in the woods, a warm wool shirt is suitable for fall or winter fishing or hunting, while an all-terrain vehicle helmet with an eye-catching paint job also makes for an impressive gift.
Other Gifts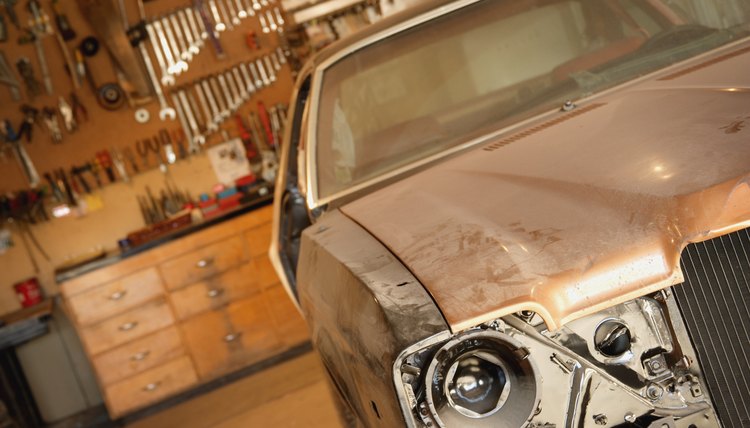 Tools hanging on a wall in the garage behind a car in need of restoration.
Think about the instances at which your husband feels the most masculine, and then buy a gift that supports that scenario. A man who enjoys wrenching on his muscle car will appreciate a vintage-style automotive poster for the garage or a new tool he has coveted. For someone who enjoys cooking, a new chef's knife, a butcher-block cutting board or a selection of spicy meat rubs are ideal.
Photo Credits
Melpomenem/iStock/Getty Images