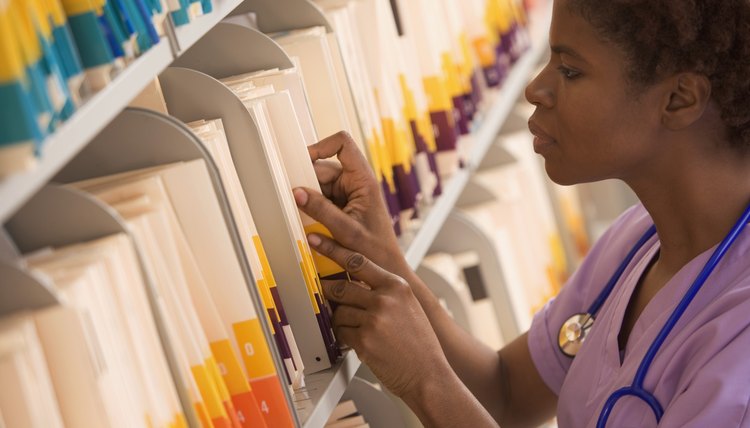 Master in Healthcare Administration programs accommodate student schedules and graduation timelines.
For those in search of job opportunities in healthcare management, a master's degree in Healthcare Administration can be earned in as quickly as a year. The length of a master's program in healthcare management ranges from 15 months to four years depending on the chosen program and whether students decide to go part time or full time.
One-Year Programs
Louisiana State University in Shreveport has a one-year accelerated Master's in Healthcare Administration (MHA) that is provided online via Moodle. The Association to Advance Collegiate Schools of Business accredits the program. South University in Savannah, Georgia offers a one year Master of Business Administration in Healthcare Administration with an emphasis in management. This program is not completely online. However, Saturday classes are held via conference calls or through web-assisted programs.
15 to 18 Month Programs
Stevens-Henager College has a 15-month program that is either taken completely online or at two Utah locations, Salt Lake City or Murray. Completion of the program guarantees a Master of Science in Healthcare Administration. Franklin University has an online master's program for healthcare administration that can be earned in 16 months. With 11 week terms offered online, students can graduate in 18 months with an MHA at Southern New Hampshire University.
Two-Year Programs
Ohio University grants students the opportunity to pursue an MHA in just two years through their online program. The University of Southern California has two different degrees for Healthcare Administration, the MHA and the Executive MHA. Either of these can be completed within two years, but they do have different curriculum and requirements.
Two- to Three-Year Programs
Since some students cannot attend classes full time due to work and other responsibilities, some colleges give students up to three years to complete the program. Seton Hall University in South Orange, New Jersey provides the opportunity for an MHA in either two or three years. While a part-time student can complete the program in three years, a full-time student can graduate in two years. They offer evening, weekend and online courses as part of the program to flexibly work with student schedules. Weber University located in Ogden, Utah has an MHA program that can last anywhere between two to four years depending on student schedules. Full-time students usually finish the program in two to three years. Part-time students usually complete the program in four years. They also provide a joint MHA/MBA program.
Photo Credits
Medioimages/Photodisc/Digital Vision/Getty Images