England is home to several of the top-rated universities in the world. In fact, four English institutions stand among the best six institutions worldwide, according to both the "U.S. News & World Report" and "Times Higher Education" rankings.
University of Cambridge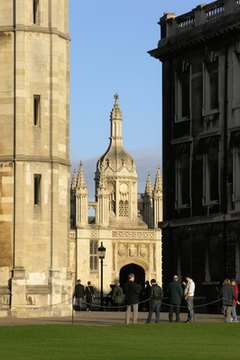 The University of Cambridge is the highest-ranking university in England and the U.K. "U.S. News" and "Times Higher Education" both placed Cambridge No. 2 in their lists of the top universities worldwide, after Harvard. Part of the reason for Cambridge's success is that it includes highly rated schools in all major disciplines. Studies in these disciplines are led by world-renowned faculty. Cambridge is one of the leading research institutions in the world, undertaking cutting-edge studies in various fields, such as the natural sciences, the life sciences, and engineering and information technology. The University of Cambridge includes 31 different colleges, covering fields from the humanities and social sciences to medicine.
University of Cambridge The Old Schools Trinity Lane Cambridge CB2 1TN UK 011-44-1223-337733 cam.ac.uk
University of Oxford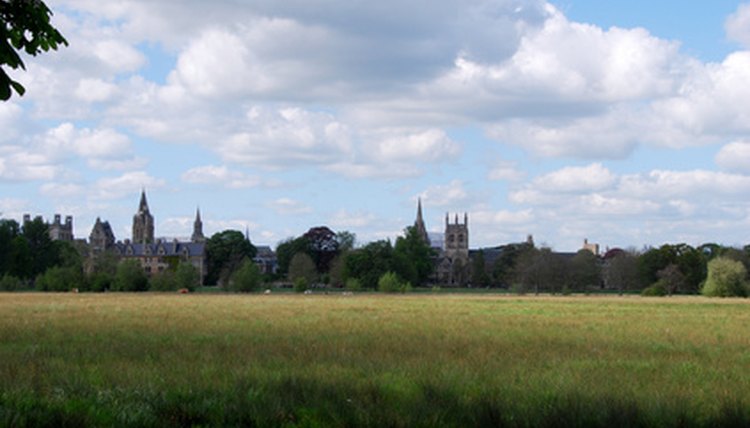 The University of Oxford is perhaps England's most recognizable institution of higher learning. Oxford has led the way in European education since the Middle Ages in fields such as history, theology, law and science. As these fields have grown and become more specialized, Oxford has adapted by expanding its offerings. Although bested by Cambridge and University College London in overall academic stature, Oxford still stands among the world's best universities. Both "Times Higher Education" and "U.S. News" ranked Oxford fifth in the world, in a tie with Imperial College London. Besides its emphases in the arts and humanities, Oxford is a leading research institution in fields such as medicine, the social sciences and the natural sciences.
University of Oxford University Offices Wellington Square Oxford OX1 2JD UK 011-44-1865-270000 ox.ac.uk
University College London
University College London (UCL) is another highly rated university in England. Both "U.S. News" and "Times Higher Education" ranked the institution just below Yale University and just above Imperial College London and Oxford University. University College is recognized in the academic community for its leading scholarship in various areas, such as medicine, law, the social sciences and engineering. UCL has won wide recognition for its interdisciplinary approach to the study of nearly every subject. This approach has helped the institution pioneer research in various fields.
University College London Gower St. London WC1E 6BT UK 011-44-20-7679-2000 ucl.ac.uk
Imperial College London
Imperial College London tied for the No. 5 ranking with Oxford on the "U.S. News & World Report" and the "Times Higher Education" lists. Imperial College consists of four major faculty divisions: engineering, medicine, the natural sciences and business. Imperial College ranked sixth among all engineering programs worldwide, No. 10 in the natural sciences, and No. 17 in the life sciences and biomedicine.
Imperial College London South Kensington Campus London SW7 2AZ UK 011-44-20-7589-5111 imperial.ac.uk
Photo Credits
england flag.the flag of england. image by L. Shat from Fotolia.com