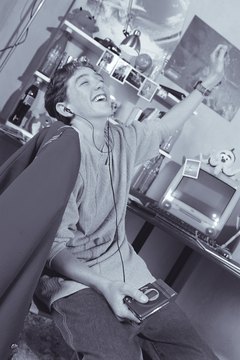 Animation is a dream job for students inspired by movies and video games.
Since Walt Disney's 1937 introduction of the first full-length animated film, "Snow White and the Seven Dwarfs," animated entertainment has mesmerized audiences. Today's multimedia artists and animators create visual images and special effects using computers or other media for use in websites, games, movies, music videos and commercials. These are the dream jobs of many creative and imaginative students inspired by much-loved animated movie characters and heroic video game battles.
Studio art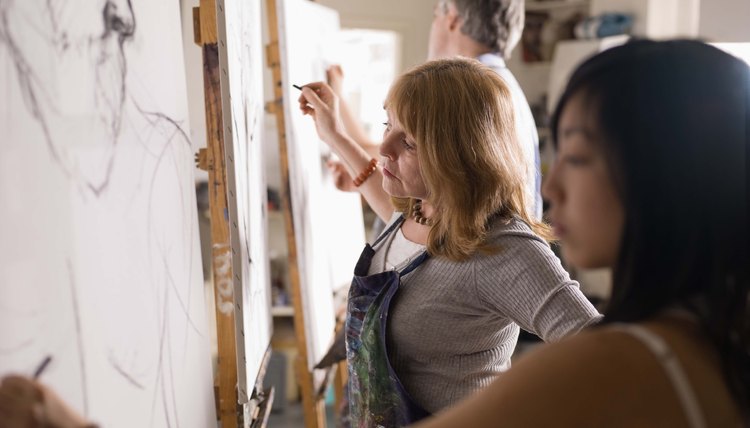 Still life and life drawing classes are essential.
New technologies have changed animation dramatically since Disney's beginnings. However, for today's animator, the skill of traditional drawing remains essential. Interested students often choose art classes after spending years growing up drawing their favorite characters. They must now focus on courses rich in observational drawing, emphasizing composition, elements and principles of design, and color. Students studying life drawing will have an edge over those who are strictly computer-trained. Additionally, post-secondary animation programs often require an art portfolio for acceptance consideration with samples drawn from life. This study also brings understanding of how things move and work in an environment, which relates directly to the animator's task: to make the movement of fictional characters believable.
Language arts
Animators are visual storytellers. They create motion-based art that tells a story or communicates a message. Students must choose classes to develop confidence in their writing skills. Classes in English composition, literary analysis and creative writing sharpen storytelling abilities. Other classes to consider, such as communication, presentation and public speaking, round out oral and written abilities and assist students in developing an effective script with a believable point of view.
Computer science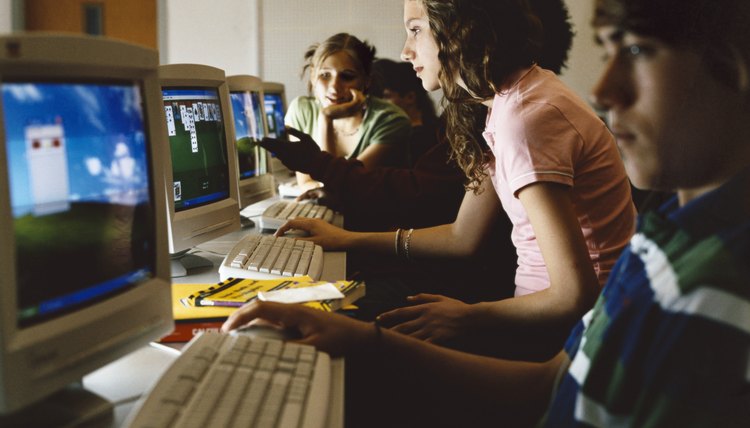 Students in a high school art program can receive computer graphics training.
As the majority of animators are computer or technical animators, computer graphics confidence is crucial. Students in a high school art program may experience Photoshop, Illustrator and Flash software training within computer graphics or commercial art course options. Although some high schools offer specific animation and programming training, according to Education Week, nine out of 10 U.S. high schools do not offer programming classes. Students who do not have these classes available should not be discouraged. "Coding" summer camp options, where students can study programming, are becoming popular. Additionally, with software updated constantly, a student's post-secondary school choice should present training in the necessary state-of-the-art software. Students should focus on developing computer confidence and a love of technology.
Additional options
Microsoft Office training and classes in business are beneficial, as animators often begin their own production companies or choose to freelance. A class in theater arts is another valuable consideration. Taking a drama class or participating in a drama club provides an understanding of effective dialogue and storyline, and offers set design and painting experience. Behavioral sciences and psychology classes broaden a student's understanding of interpersonal relationships and allow fictional characters to come to life.
Photo Credits
Goodshoot/Goodshoot/Getty Images