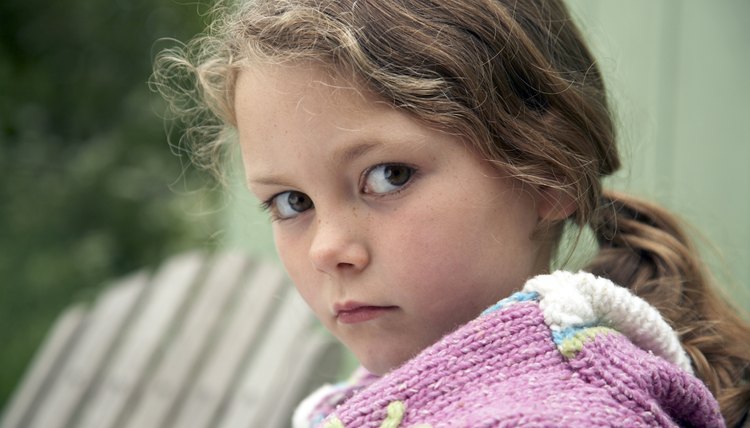 Child protection workers help kids to find hope.
In 2011 alone, there were roughly 3.4 million Child protective Services referrals in the U.S., according to U.S. Department of Health and Human Service's annual report on child maltreatment. The Department's Administration for Children and Families notes that CPS agencies are social services that local and state governments offer in an effort to assess, investigate and protect children from abuse and neglect. If you're considering a career protecting those unable to help themselves, taking post-secondary classes in areas such as social work, child development and criminal justice is essential.
Central Themes
While most schools and training programs that offer classes for CPS workers have similar curricula, you'll notice some variation depending on your local or state government's rules and regulations. That said, professional practice in the CPS field revolves around central themes essential for workers to do their jobs in the best manner possible. Classes in CPS work typically include components that are key when working with children, families and criminal justice professionals. The U.S. Administration for Children and Families notes that the main responsibilities of a child protection worker are to assess safety, intervene in unsafe situations, assist families in strengthening their abilities to protect children themselves and reunite families or -- in the event that the child's safety prohibits this -- find an alternative living situation. Courses for CPS worker training must cover all of these responsibilities in depth.
Private Eye
Investigation is one of the key responsibilities of a child protection worker. All CPS workers need to know how to properly investigate claims of child abuse and neglect in order to differentiate real claims from those that don't have merit. For example, the Fox Valley Technical College's National Criminal Justice Training Center workshop in child abuse investigations includes basic knowledge of investigative techniques such as interviewing children and assessing the abused child's injuries. Classes in this CPS area may also cover legal topics surrounding investigations such as preparing the evidence -- from the investigation -- for use by a lawyer during a court proceeding.
Practical Practice
Prior to going out into the field, CPS workers need practical, hands-on experience. Educational programs that train future CPS workers, such as social work bachelor's and master's programs -- typically provide fieldwork courses for students to gain experience under the supervision of an expert professor or mentor. For example, the University of Pittsburgh's School of Social Work's certificate in Children, Youth and Families requires students to participate in a fieldwork course. This includes working in a public or private organization that helps to protect and serve at-risk children.
Cultural Considerations
Although the bulk of CPS worker classes cover how to do the job, you'll also need to take one or more courses on cultural sensitivity. Understanding cultural differences can put alleged child abuse or neglect situations into context and help the beginning protection officer communicate with and understand families fro diverse backgrounds. The U.S. Administration for Children and Families suggests that CPS workers understand how a family's culture and history can affect the assessment process. Classes in this area include topics such as understanding beliefs, values and attitudes in terms of the family unit and child-rearing practices.
Photo Credits
BananaStock/BananaStock/Getty Images