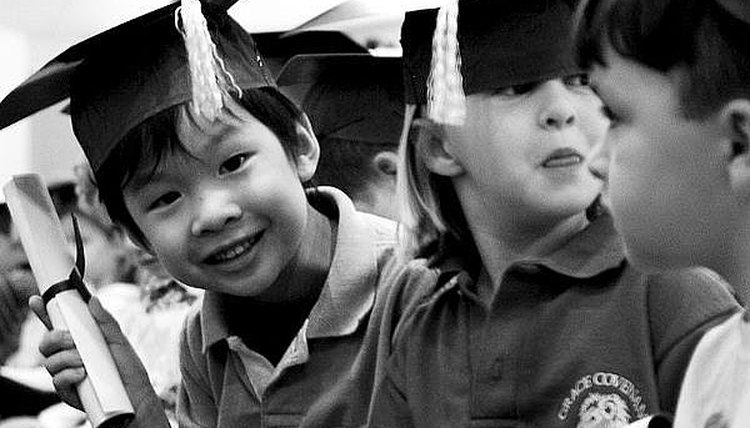 Graduate
Graduating from school signifies the ending of a very important stage in life and the beginning of something equally as important. Invite your family and friends to your graduation with invitations that come from the heart.
The basic graduation announcement will look like the following:
"The Senior Class of 2010 Hometown High School announces its Commencement Exercises May 21, 2010 at Hometown High School Hometown, Ny"
You may substitute "Commencement Exercises" with "Graduation Exercises" if you prefer.
You may want to include some elegant phrasing in the invitation.
"It is with a sense of accomplishment that we invite you to our Graduation from Hometown High School as the Class of 2010 Please help celebrate our achievement at the Commencement Exercises May 21, 2010 at Hometown High School Hometown, Ny"
Most people want their invitations a little more personalized. We can start by changing the wording around to include the name of the graduate and parents.
"It is with great pride that Clarence and Linda Taylor announce the graduation of their Daughter Jessica Taylor Please help celebrate her achievement at the Commencement Exercises Hometown High School May 21, 2010"
There are many variations you can use. Choose the one that best suits you and your family. Some additional phrasing may be:
a. "The Faculty and Senior Class of..." b. "Please help celebrate my achievement and witness my passage at the Commencement Exercises" c. "We wish to share this time to laugh and cry with you"
There are also several motivational quotes out there. Here is a list of a few that are excellent for placing on the invitation.
a. Graduation is not the end; it's the beginning. ~Orrin Hatch b. The tassel's worth the hassle! ~Author Unknown c. An investment in knowledge always pays the best interest. ~Benjamin Franklin d. A man who has never gone to school may steal from a freight car; but if he has a university education, he may steal the whole railroad. ~Theodore Roosevelt
You can include the full address to the location of the ceremony on the invitation, or you can add it to a second sheet with directions and RSVP information.
Some graduates also like to include where they are going after graduation at the bottom of the invitation.
"Jessica will be continuing her education this fall at The University of New Town."
This is the time to be proud and let everyone know you are graduating!