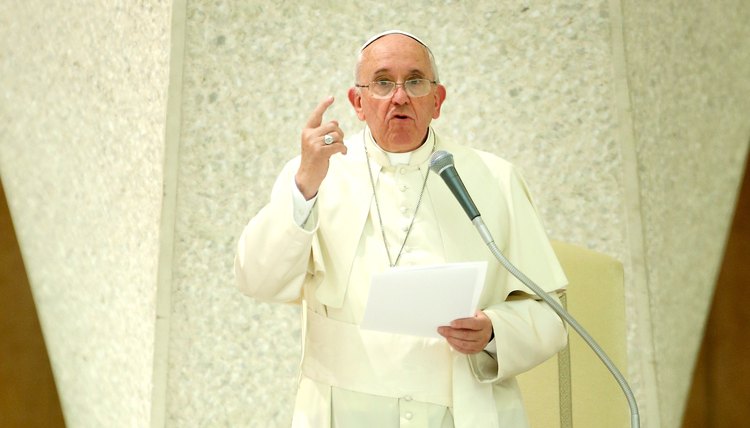 Pope Francis speaking into a microphone.
Although Pope Francis has "tweeted" and embraced social media, he has no public email address. As such, a letter remains the only way to correspond with him at length. Letters addressed to "His Holiness, Pope Francis" or "His Holiness, the Pope" use "Citta del Vaticano" or Vatican City, not Italy, for the country name.
Honoring the Papacy
Use the address 00120 Via del Pellegrino, Citta del Vaticano and adequate postage to ensure your letter's arrival. Workers in the Vatican's Office of Correspondence sort the pope's mail by language, then they read it and forward any messages with a pressing need or requesting spiritual sustenance directly to the pope. Try to limit your letter to one page, and, if possible, type it for easier reading by those for whom English is not their first language. Show respect and good manners by beginning your letter with "Your Holiness" or, if you're Catholic, "Most Holy Father," and by closing with "Very Respectfully." All letters are acknowledged with thanks.
Photo Credits
Franco Origlia/Getty Images News/Getty Images