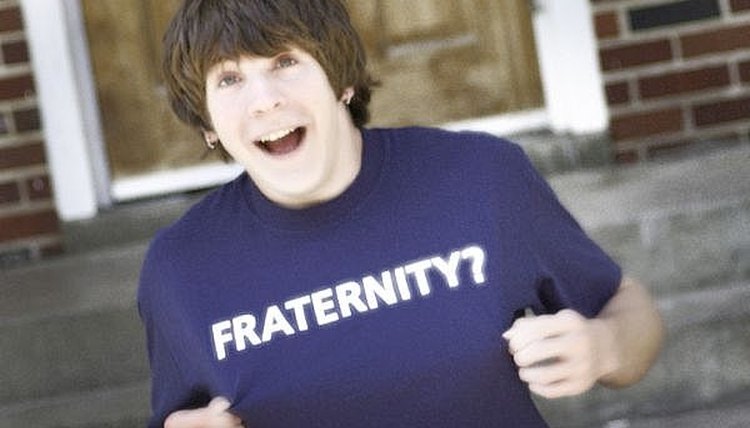 Start Your Own Fraternity or Sorority on any Given Campus
This is how you start your on Fraternity or Sorority on any given College Campus. Step-by-Step.
Write out exactly what you want out of a Fraternity or Sorority. 10 ideals and goals you have in mind. Once you write these down, you might find there is at least one Fraternity or Sorority you found on the internet that was founded on your values, and vision. If you find them, go to your student organization representative on campus to find out how to start a small club, which will then become a petitioning group for that National or International Fraternity once they agree to take you on a trial period basis. If no such Fraternity or Sorority was found, you just stumbled on the right article.
After getting approval by the dean to start your own club/Fraternity, try to get a list of recruitment dates for Greek organizations from the Student council or Organization leader, so you may go out and recruit the type of men or women that share your values and vision.
Once you have the right amount of men or women (or both); roughly about 7 to 21 of them, then draft a book of rules, and principles that the members should abide, learn, and live by. you may get some ideas by going to www.deltau.org , because Delta Upsilon is a non-secret Fraternity, they actually have their manuals, rituals, and rules on their website, for you to look at. Your idea of a Fraternity or Sorority might be full-on secrecy, but these will act as guidelines for rules of order and conduct that they have been working at since 1834, and they therefore know their stuff.
Come up with a 3 or 2 letter motto in Greek that summarizes in 2 to 3 words what your Fraternity or Sorority stand for (these 2 or 3 initials will be the ones that your shirt will bare for eternity, so choose wisely). Come up with a Coat of Arms (West or East European Style).You may also choose 2 to 3 official colors.
Participate in Sports, competitions and other Campus games against the other clubs and Greek organizations, it's the only way you will get yourself known to the rest of the clubs.
Now that you have participated in Campus events, and proven that you are a serious group of people, you may approach the Greek or Pan-Hellenic council President to allow your group to become a part of their circle. you will never be taken seriously even with Greek Letters if the Greek Council does not recognize you, as a matter of fact, they are the ones that decide if your group deserves to be Greek, or banned from Campus, so make a good first impression, don't upset anyone with Greek letters until you become recognised by the Council.
Items you will need
A clear picture in your head of what you want your Fraternity or Sorority to be all about.

The will to recruit and pursue your goal.
Tip
A Pan-Hellenic council is a Greek council with members of organizations with cultural or racial minorities as the majority, the Greek council will seam racist or prejudice if they try to disband your group without the consent of the Pan-Hellenic. A Ferority is a Fraternity that both men, and women can join together. A Social Fraternity or Sorority does community service, but focuses more on social interaction with themselves and other Greeks. A Service Fraternity or Sorority Focuses mostly if not completely of community service work. Fact: Campus Fraternities first began as debate clubs.
Warning
Do not copy other Fraternity rituals or rules to the T', these organizations are old and strong, with plenty of lawyers, so you might become party to a lawsuit if you don't heath this warning. Do not host parties with alcoholic beverages before your group becomes a part of Nationals or the Greek council, besides pissing other Greeks off, that's a sure way to get your club kicked out of Campus before it even gets started. Make sure you respect those organizations that were established on Campus before your's.
Photo Credits
http://www.marieclaire.com/media/cm/marieclaire/images/usd%20frat%20boy%20_f.jpg