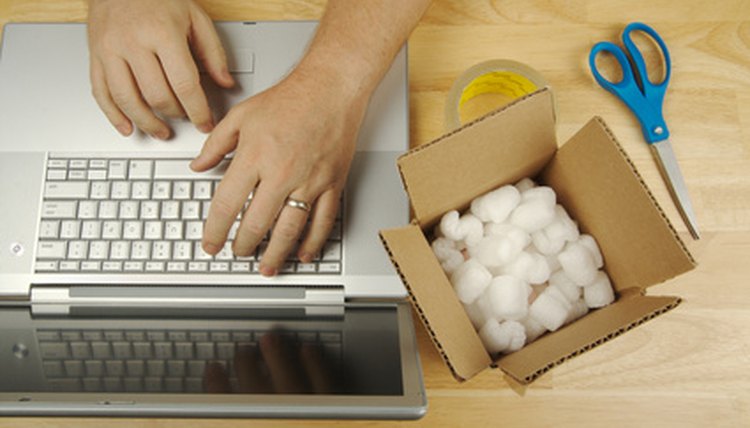 Shipping a package through FedEx Ground is relatively simple, especially if you have a computer with Internet access and a printer.
Shipping a ground package through FedEx is the most cost-effective option. According to FedEx, ground packages weighing up to 150 pounds should be delivered within one to five business days if the destination is within the 48 contiguous United States. The delivery date depends primarily on the distance to the destination. In most cases, FedEx will give you an estimated delivery date. If your package does not arrive by the end of the scheduled delivery day, FedEx will issue a refund or adjustment of the shipping charges.
Sending a FedEx Ground Package
Prepare your package for shipping. You don't have to use FedEx boxes or envelopes, though they offer a wide selection of packaging for all types of mail.
Weigh and measure your package. You'll need this information later when filling out the shipping label.
Obtain a FedEx shipping label either from a FedEx store or by filling out and printing one on the FedEx website. If you're using the FedEx website, you'll need to create an account and provide your debit or credit card information for billing. Fill in the "ship to" and "ship from" address information. Be sure to provide phone numbers for each. Fill in the weight and measurement information. Mark or check off "ground shipping" as your shipping option.
Affix the label to your package either using a FedEx label sticker, or by using clear packing tape. Put tape over the entire label so that no information gets damaged during the shipping process. Keep your copy of the label so you can track the package online, if desired.
Take your package at the nearest FedEx store or drop box. If you've printed your label from the website, you won't need to go in to pay. If you do not have an account, you'll need to pay for shipping at a FedEx store.
Items you will need
FedEx label

Packaging materials
Photo Credits
Businessman Works on Laptop - Packaging materials. image by Andy Dean from Fotolia.com