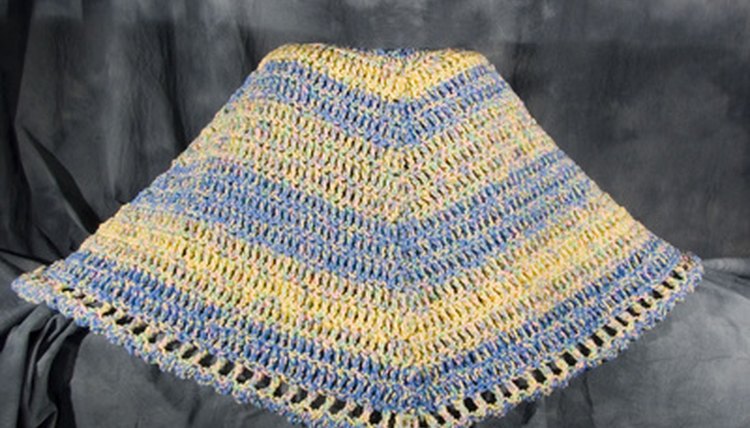 The creation of a prayer blanket is a Christian community event.
Prayer blankets are created and given by Christians to people in need of care, blessings and love. The prayer blanket could be given to an elderly person who is ill for comfort. It could be given as a blessing of happiness to a couple on their wedding day. A prayer blanket is cherished as the people who make the blanket, pray for the person who will receive it. Prayer blanket ministries have been established by various congregations and in some cases, tens of thousands of blankets have been sent to people with blessing and prayers. It is simple to create a prayer blanket for someone special.
Creating a Prayer Blanket
Invite at least one other person to assist in creating the prayer blanket. It should be someone who knows or cares for the future recipient of the blanket.
Soft fabrics are the best choice for prayer blankets.
Decide the type of blanket you wish to give. The easiest method is to purchase a blanket made of soft and warm material, such as fleece. This is just as worthy as hand-making a blanket. If you wish to make a blanket, there are many choices such as crocheting and knitting a blanket from wool or yarn, or also by sewing a blanket from various fabrics.
Create a sewing or knitting bee with the people who are creating the prayer blanket. Take your time and enjoy the work.
Pray while you make the blanket. The objective is to pray for the health and well being of the individual who will receive the blanket. With every stitch made, send blessings to the person. A similar process of praying should take place if the blanket is purchased.
Once the blanket is made and prayed over, it should be take to a Diocese and blessed. Then it is ready to be delivered or mailed to the recipient.
Items you will need
Blanket

Yarn

Material

Thread

Minister
Tip
Making a blanket by hand is a time consuming project. Be sure to set aside the appropriate amount of time if the blanket is to be given as a gift on a specific date.
Photo Credits
yellow and blue throw image by David Sexton from Fotolia.com