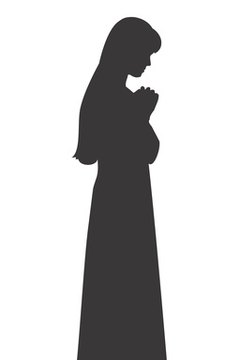 Offertory prayers for various months and occassions can be found online.
Church services normally follow a set program with a time for hymns, prayers, the sermon and an offering. In most congregations, once the offering has been taken, it is presented and a prayer is said thanking God for the generous gifts. The offertory prayer can often seem like a formality, but Generous Giving points out that this is another opportunity for both worship and learning. Special offertory prayers can be found online that are targeted for the month of November.
Finding November Offertory Prayers
Visit a website that offers free offertory prayers like GBOD, the website of the United Methodist Church's governing body. GBOD has prayers for each specific Sunday in November based on scripture and also offers prayers for other Sundays. Other sites, such as Generous Giving and Design Group International also offer prayer ideas.
Find prayers that will work for your congregation. Using the websites as a start, you can either copy an offertory prayer word-for-word or re-write one to fit your needs.
Check out any copyright notices that the websites might require be posted below the prayers. GBOD and Design Group International both require a tag line on any of their prayers that are used word-for-word.