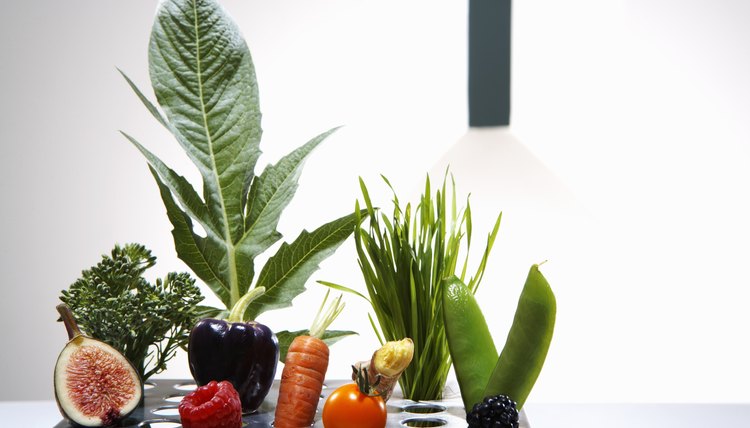 Food science relates to the development of new foods as well as the safe handling, processing and distribution of the foods we consume.
People need to eat, and food science is a critical component in the safe delivery of food to consumers. Food science degrees are offered by over 50 colleges across the U.S. Most of these programs are accredited by the Institute of Food Technologists. Food science programs prepare students for careers in the food industry ranging from product development to quality control.
The Ohio State University
The College of Food, Agricultural, and Environmental Sciences at The Ohio State University offers several degree programs though the Food Science and Technology Department. The undergraduate program focuses on chemistry, engineering, microbiology, nutrition, safety and structure of food throughout the processing, packing, storing and distribution process. Sample courses include Dairy Processing, Brewing Science, Food Packaging and Food Law. The school also offers both a Master of Science and a doctoral degree in food science.
University of Minnesota
The University of Minnesota–Twin Cities offers a Bachelor of Science in food science through the College of Food, Agricultural and Natural Resource Sciences. Interdisciplinary degrees incorporating food science are also offered at the graduate level. The undergraduate program combines the study of chemistry, microbiology, physics and engineering, and applies their principals to food production. Core courses include Principals of Nutrition, Food Fermentations and Biotechnology, Food Processing Operations and Sensory Evaluation of Food Quality.
Texas A&M;
The College of Agriculture and Life Sciences at Texas A&M offers Bachelor of Science, Master of Science and doctoral degree programs in Food Science and Technology. The programs teach students to apply principals from chemistry, biochemistry, genetics, microbiology, food engineering and nutrition to the preparation and distribution of food. Their undergraduate program is further broken down into a science concentration or an industry concentration. Courses required by both concentrations include Horizons in Nutrition and Food Science, Principles of Food Processing, Food Analysis and Food Product Development.
University of Florida
The University of Florida offers a Food Science and Human Nutrition program leading to a Bachelor of Science degree. The program emphasizes chemistry, engineering, microbiology, toxicology and nutrition, as well as concepts in quality assurance, sensory evaluation, packaging and food safety. Required courses include Quality Control in Food Systems, Government Regulations and the Food Industry, Principles of Food Engineering and Food Product Development. The school also offers a Masters of Science degree and doctoral degree in food science through the College of Agriculture and Life Sciences.
Photo Credits
Thomas Northcut/Digital Vision/Getty Images