Action research is a way educators perform research to come up with solutions to everyday problems in the classroom. Educators are encouraged to focus on issues they have the power to influence. Educators carefully and systematically examine their educational practices. Educators are usually more motivated to solve problems they have identified rather than solving problems that others have identified.
Class-Specific Research
A teacher uses a chart to help a child work through emotions.
Some teachers investigate a specific problem in the classroom and seek solutions for it. For example, a teacher might notice that a student often has a tantrum when the class begins studying a particular subject and can move to address this issue. Teachers try out certain remedial actions and then identify which actions are most effective.
Collaborative Research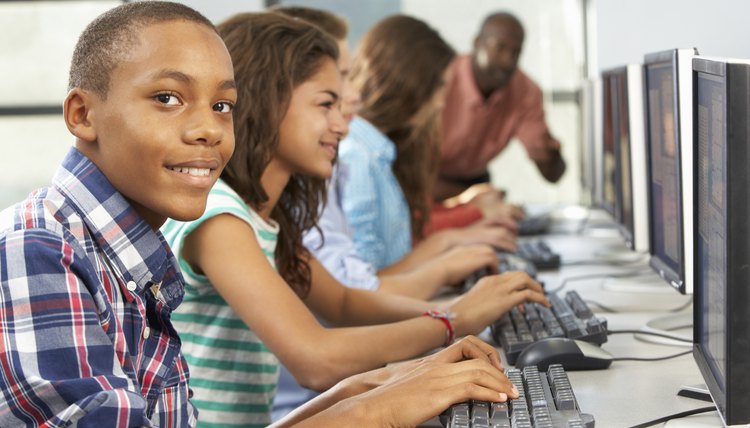 A group of student work in a computer lab.
Teachers can work together to resolve a specific issue. For example, the school might have limited computer resources and the teachers might notice that multiple teachers request access to the computer lab at the same time. The teachers can resolve this by planning their activities differently so that each classroom can have access to computer resources at different parts of the school year.
Presenting Findings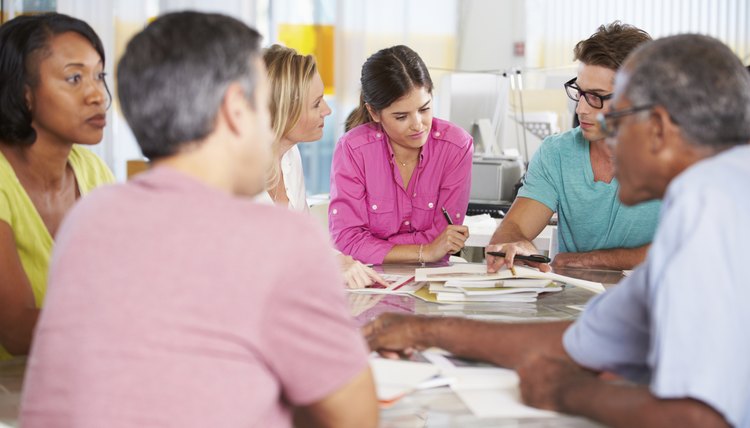 A group of educators have a meeting at a table.
When teachers work alone while conducting action research, other teachers might benefit from the researching teacher's findings. Teachers should consider presenting findings to a conference or to a teacher's meeting so that other teachers can incorporate their discoveries in the classroom.
District Research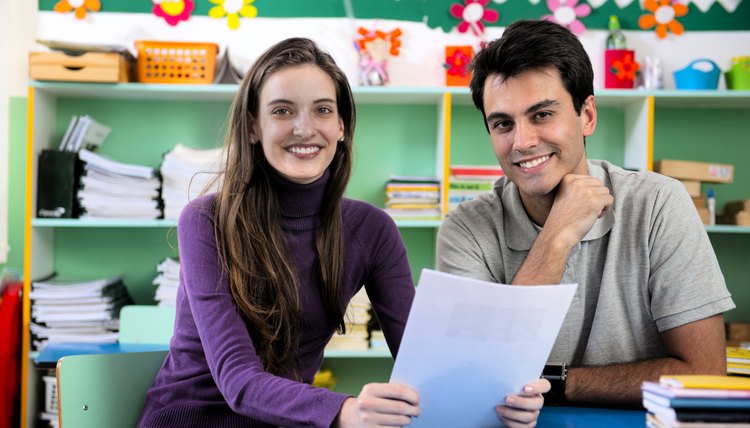 A teacher and parent have a discussion in a classroom.
School districts can perform action research on the community as a whole. If the district has a difficult time getting parents involved in the education of their children, educators can brainstorm actions that can encourage parental involvement. After trying different ideas, educators might discover which approaches motivate parental involvement and which do not.