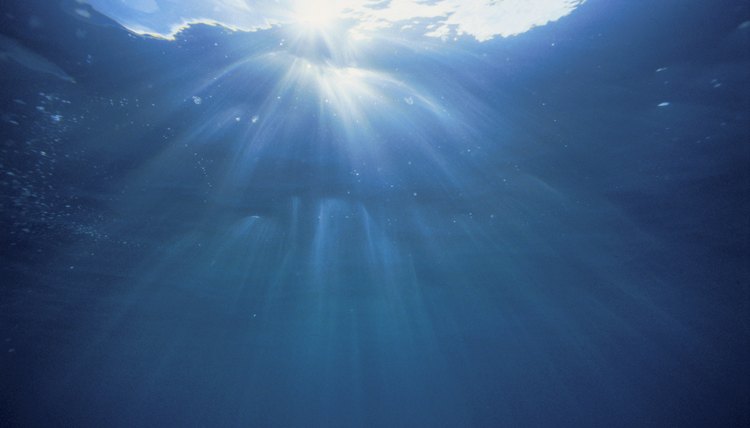 Environmental science curricula are rooted in the natural sciences, while environmental conservation curricula are somewhat more multidisciplinary.
Academic programs in environmental science are interdisciplinary in nature and focus on the interaction of biological, chemical, and physical processes that shape our natural environment. The environmental conservation major curriculum develops scientific understanding of ecological systems, with more focus on resource management and education. As an environmental science major, a student will study climate change, oceanography, soils and forest ecosystems, for example. An environmental conservation student studies ways to manage human activities within ecological constraints.
Environmental Sciences Curricula
The University of Oregon's undergraduate major program in environmental science is a representative one, providing a foundation in the natural sciences and additional coursework in the social sciences and humanities, policy studies and environmental design. Students in this major take four math and statistics courses, 17 natural sciences courses, three social sciences and humanities or sustainability design courses, one environmental issues course and a four-credit practicum. The practicum experience can vary, involving participation in the university's Environmental Leadership Program, study at a field station or study abroad. Often, students choose a double major, combining the environmental science degree with majors in architecture, English, geography or other field.
Conservation and Sustainability Curricula
The undergraduate Environmental Conservation and Sustainability major at the University of New Hampshire provides an example of coursework for students who prefer a focus on conservation. This Bachelor of Science program features core requirement courses such as Introductory Botany, Biology of Animals, Freshwater Resources, and Natural Resources and Environmental Policy. Students in this major also take one course in statistics, one communication skills course, one writing course and a course in environmental ethics and values. They select a 36 credit area of specialization, either pertaining to land and water resource policy and management, international environmental resource sustainability development, or to environmental education, communication and leadership.
Career Paths for the Science Focus
According to the University of Oregon, more than 1,000 undergraduate alumni now hold positions in fields such as environmental education, green investment planning, wildlife biology and environmental planning. The major prepares students for positions in government agencies, sustainability advising, environmental journalism and education. Or students might choose to work in areas such as pollution abatement, water resources or environmental management. Many graduates pursue master's degrees in environmental law or journalism, or obtain teaching certificates. According to the University of Oregon, a number of graduates also serve in the Peace Corps or with AmeriCorps.
Career Paths for the Conservation Focus
"I realized there was so much I could do with my degree and I wanted to do it all!" exclaims Heather Ellis, who received her Bachelor of Science in Environmental Conservation at the University of New Hampshire in 2007. After serving as an environmental center intern at Fort Lewis College, Heather ultimately became Saint Michael's College's first sustainability coordinator. Because the conservation major combines science courses with policy and social sciences coursework, these graduates are well-equipped to consult on sustainability issues and to educate. The Conservation Job Board's website is an excellent resource for locating positions in environmental consulting and education, as well as in fisheries, wildlife and forestry.
Resources
Photo Credits
Stockbyte/Stockbyte/Getty Images