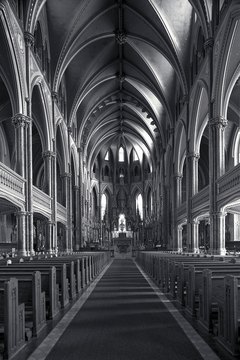 Architecture portfolios should include sketches, diagrams and photos.
For the aspiring architect, a professional portfolio is one of the most important items in a job or graduate school application. Portfolios catalog a student's interests and experience in the field of architecture and reflect the student's skills and abilities. Employers and admissions representative at top architecture programs carefully evaluate portfolios, so creating a detailed and professional body of work is essential. Students can improve their portfolios by following a few simple tips.
Stay Organized
The essential first step when producing a good portfolio is rigorous documentation of everything produced in studio. Architecture students should keep detailed records of all their projects. Students should catalog everything from photos to sketches to blueprints by project and by date. According to Marjanovich, Ray and Lokko, the authors of "The Portfolio: An Architecture Student's Handbook," students who carefully track and organize all their work can select their best work for their portfolio. They can also redesign their portfolio for job applications that request specific skills or credentials. If an architecture firm wants someone with onsite construction experience, photos of a recent construction project may prove an invaluable addition to the portfolio.
Show Some Variety
Architecture students assume correctly that their portfolios should showcase their most impressive work, but a great portfolio should also demonstrate broad thinking and diverse skills. ARCH-Student, a blog dedicated to helping architectural students, argues that standout portfolios should include sketches, photographs, blueprints and even press clips. Specialization is valuable, but most portfolios should reflect the student's adaptability and capacity to work in different media.
Consider Your Audience
Architecture students should tailor their portfolios for specific purposes. In their book, Marjanovich, Ray and Lokko provide different chapters for academic and professional portfolios. Portfolios for graduate school admissions or advancement should emphasize academic achievements like scholarships and fellowships, while portfolios for the job market need to focus on professional success and practical skills. Admissions offices and professors usually look for potential and fresh insight in portfolios, while employers may be more concerned with pragmatic problem-solving ability and professional experience. Students should edit their portfolios according to their personal goals.
Stand Out from the Crowd
The field of architecture is highly competitive, and most people who examine the portfolios of prospective students or employees are swamped with work. As architect and blogger Bob Borson explains, employers will only consider a portfolio for "a few moments" before moving on to the next in the pile. The ideal portfolio grabs the employer's attention and makes him or her consider the applicant more carefully. Top architecture students should take risks with their portfolio design. A radically unique portfolio might scare away some potential opportunities, but it will also create new opportunities.
References
The Portfolio: An Architecture Student's Handbook; Igor Marjanovich, Katerina Ruedi Ray, and Leslie Naa Norle Lokko
Photo Credits
Ablestock.com/AbleStock.com/Getty Images