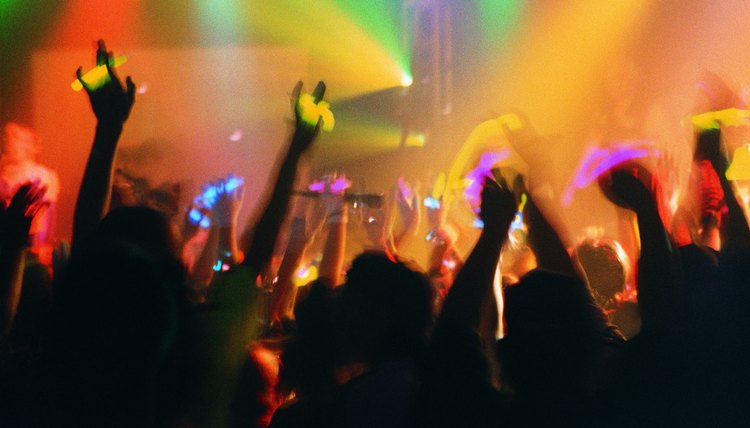 A sports and entertainment marketer gains public interest in events and products.
Whether you dream of being an agent for a Grammy-award winning singer or promoting an NBA tournament, the sports and entertainment marketing field gives you up-close involvement with these popular industries. In a college program, you'll explore advertising techniques, learn to analyze current consumer trends and understand technology's important role in the marketing field. Finding a program with practical experience through research, campus activities and internships can help you prepare for this career.
Getting Connected: St. Joseph's University
Named one of the "Princeton Review's" top business schools of 2010, the Haub School of Business at St. Joseph's University lets prospective marketers diversify their skills through multiple areas of study. With a wide selection of classes in the fields of communications, music, sports and entertainment, you'll learn the valuable role of social networking and the Internet in marketing, the sociology of sales and up-to-date promotional tactics. St. Joseph also offers widespread connections to the marketing world through its faculty of industry experts, internship opportunities and practical campaign design experiences.
Extracurricular Experience: California State University
California State University at San Bernardino's sports and entertainment marketing program provides students with practical experience both in and out of the classroom. Your diverse plan of study includes marketing strategies, behavioral trends among consumers, economic theory, sales management and the chance to participate in a culminating internship. Students are also eligible for membership in the American Marketing Association, a campus organization that provides professional experiences for marketing students. Student-run fundraising projects, such as comedy shows and the annual golf classic, also give you the chance to practice your marketing skills by promoting campus events.
Prepare to Promote: University of San Diego
The University of San Diego's diverse marketing curriculum offers extensive preparation for the sports and entertainment field through industry-specific classes as well as basic business and financial courses. Core requirements in economics, consumer behavior, public relations and marketing techniques present you with a widespread view of the profession, then allow you to specialize through classes in sports, digital media and global marketing. The University's Marketing Club, also linked to the American Marketing Association, provides opportunities for students to practice their skills through professional development opportunities with guest speakers and special group projects.
In-Depth Study: Thomas More College
Thomas More College provides future marketers with widespread preparation to solve problems, use technology creatively and make fair, ethical decisions. With the choice between tracks in business administration and communications, you'll study current issues in the sports and entertainment industries, legal complexities and tactics for sponsoring and advertising special events. These two tracks are also supplemented with related courses in accounting, philosophy and economics to expand student knowledge of the business end of marketing. Thomas More graduates frequently go on to graduate study in marketing and are prepared for numerous careers as sports promoters and managers.
Photo Credits
Digital Vision./Photodisc/Getty Images