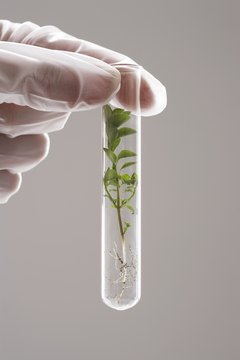 Science and math teachers are in demand.
President Obama has pledged $1 billion to increase student achievement in the sciences, math and technology, and as part of that initiative, has pledged to hire 100,000 more math and science teachers over the next 10 years. Earth sciences are an important part of that equation at the secondary education level. If you love volcanoes, and the depths of the ocean seem mysterious and exciting to you, then becoming a teacher of earth sciences might be a good choice for you. To get started, you will need to learn about what the requirements are, including what classes you need to take.
Understanding Earth Sciences
Earth sciences is a broad term that can include many types of sciences, including physics, chemistry, biology, geology and chronology. Earth sciences includes the study of the ocean, the environment, the atmosphere, the rocks and strata of the earth, and even the solar system. When you study earth sciences, you are studying a wide variety of fields that include everything about the earth and its unique ecosystem. Typically, teachers of earth sciences work at the secondary level, most often in seventh or eighth grades. However, some school districts offer earth science classes at the high-school level, as well.
Preparing to Become a Teacher
There are two generally accepted pathways to becoming a teacher: You can complete an education degree (required if you want to work at the elementary level), or you can complete a general undergraduate degree in the subject matter of your choice and then complete a teacher training program. In either scenario, you will need to take special courses related to the field in which you wish to teach -- in this case, earth sciences.
Courses for Earth Sciences
The classes you will need to take to become an earth sciences teacher will depend in part on the college or university you attend and the requirements for teachers in the state where you want to teach. Some include geology, meteorology, oceanography, astronomy, tectonics, paleontology, mineralogy, cartography and petrology. You may also need courses in other sciences, such as chemistry and biology, as well as courses in teaching.
Additional Requirements
Of course, a basic education is not enough to become a teacher. You will need additional training and certification before you are given the keys to your own classroom. In North Carolina and New York, for example, aspiring teachers must complete practice hours in the classroom. Applicants often must pass tests that measure basic subject knowledge and teaching skills, complete additional required courses, and sometimes complete a master's degree in teacher education or in a subject area of expertise. If you are making a career transition to teaching, check into whether the state offers a lateral entry program in which you are permitted to begin teaching while you complete certification requirements.
Photo Credits
Martin Poole/Stockbyte/Getty Images