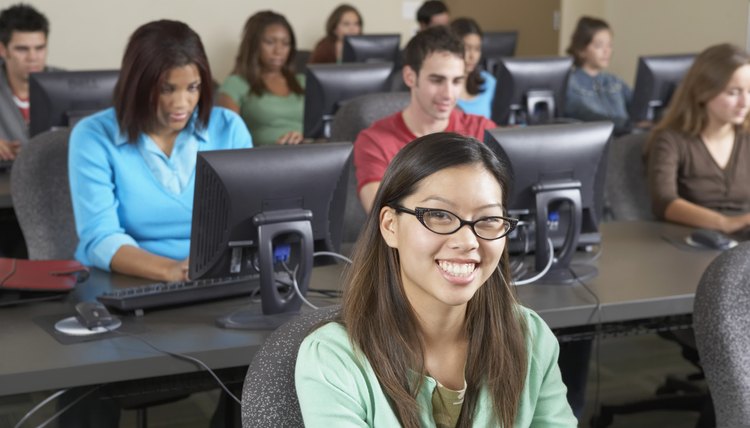 A combination of appropriate courses can help grow your general business acumen.
Some of the ideal classes you should take as a prospective business owner depend on the nature of the industry and business you want to get into. However, there are several critical courses that most business owners can benefit from at the outset of launching your new company.
Small Business Management
Small Business Management is a usual starting point in an educational path toward business ownership. It includes a broad overview of the responsibilities and duties that come with owning a business and it is often included in business management and entrepreneurship programs. You can learn about the various facets of operation, legal considerations, human resources standards, finances and other aspects of running a company. Similar courses you might find instead in a business or entrepreneurship program include Introduction to Business and Entrepreneurship.
Human Resources Management
As a small business owner, you may employ one or more people in operating your business. You need to understand both the strategic and legal implications of employing workers. A Human Resources Management course often includes the practical aspects of hiring and employing as well as the legal requirements you face. Compensation and benefits, hiring practices, policy manuals, work schedules, payroll and supervisory practices are some of the core topics you would learn about in the class.
Introduction to Finance
It's a good idea for a prospective business owner to take one or more courses in finance. Introduction to Finance is a common course offered in a business program. You will need to understand how finance fits into the broader company system, how to manage financial decisions, budgeting and maintaining accounting record-keeping. In a finance class, you learn basics about making purchasing decisions as well as how company finance departments function. Additionally, the class indicates how accounting analysis leads to effective financial decisions.
Marketing
Most businesses, even non-profits, need to utilize some aspects of marketing and advertising. This may include market research, promotions, sales and service. In a Marketing class, you will learn the basic purpose of the marketing function as well as various techniques and goals of research and promotion. The marketing mix usually serves as a primary theme in discussing four core elements of a marketing strategy -- product, distribution, pricing and promotion. In addition to a Marketing course, an Advertising class can strengthen your awareness of paid promotional goals and methods.
Photo Credits
Jack Hollingsworth/Photodisc/Getty Images