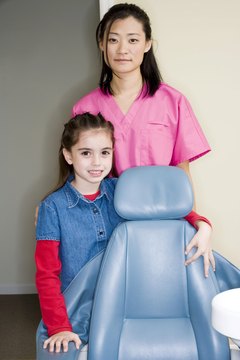 Online students must often complete hygienist lab work in person.
To become a dental hygienist, you typically need a two-year associate degree and you must pass a state exam to get licensed. As of 2013, you can get your associate degree entirely online from a number of schools. Some colleges offer "mostly" online degrees, meaning you can complete the majority of courses online but you must appear physically for labs and certain activities.
Program Examples
According to the American Dental Hygienists' Association's directory of online programs, Northern Arizona University, University of Bridgeport and St. Petersburg College in Florida are among schools offer a 100 percent online degree. Others, including Loma Linda University and the University of New Haven, have mostly online programs, with some requirements that you appear for mid-term and final exams along with any required lab work.
Photo Credits
Creatas Images/Creatas/Getty Images