Biology is an exciting field to be in. It offers an abundance of opportunities as new research findings are made on a daily basis. A master's degree in biology allows you to contribute research through private or public services. It also allows you to teach and pass your knowledge on to others. Some students use their master's degree as a path to employment in health care or to doctoral work. The benefits of getting a master's degree in biology are numerous.
Higher Pay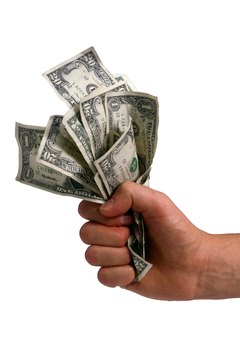 A master's in biology can increase your salary by $10,000 a year.
If you are currently working in the industry and you desire padding your pockets with a salary increase, obtaining a master's in biology will boost your pay. Biology is not the field to enter if you have dreams of making six figures. People enter this field because they are passionate about scientific research and discovery. But, according to Everything Bio, having a master's in biology can increase your yearly salary by $10,000. A master's in biology can be that factor that puts you into a higher salary bracket where you can live a more comfortable lifestyle.
Getting Published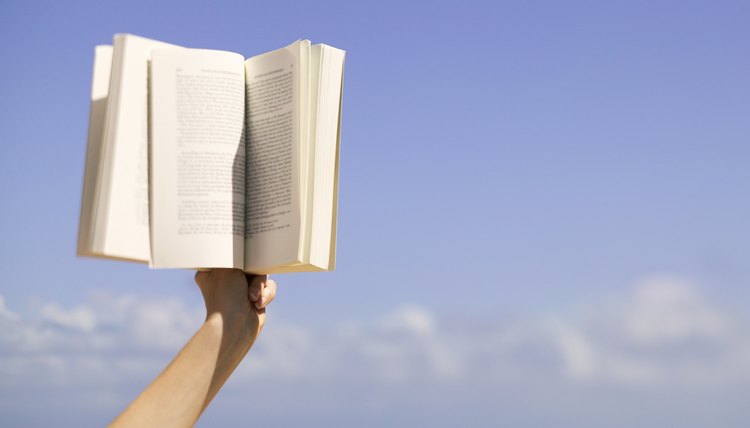 A master's thesis can lead to a book being published.
A master's degree in biology requires a great deal of research. By the time you have finished your thesis, you will be an expert on the specific subject. In some cases, a master's thesis can be published in academic journals. In other cases, it can be the catalyst to writing a book for publication. In his text 'From Dissertation to Book', William Germano says that, "... instructions of scholarly publishing rarely form a part of graduate training, which means that young scholars are usually thinking about academic book business for the first time when the dissertation [or thesis] is already complete". Graduate students should make contact with someone from an academic publishing house and discover how to make the thesis marketable for publishing without changing the content's integrity.
Better Employment Opportunities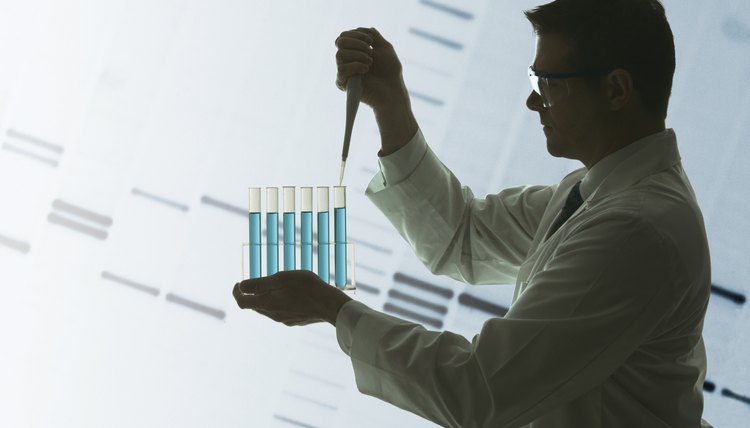 A master's degree in biology makes one eligible for more job opportunities.
Most high-level jobs in biology require a graduate degree. A master's degree can be the key to securing a wide variety of jobs that are shut off to those who stopped after a bachelor's degree. If someone wants to teach biology at the college level, a master's degree is necessary. Other jobs that require the master's in biology include a research biologist, forensic scientist, geneticist and meteorologist. These jobs exist in multiple sectors and can lead to a career that offers both professional and personal satisfaction.
Ph.D.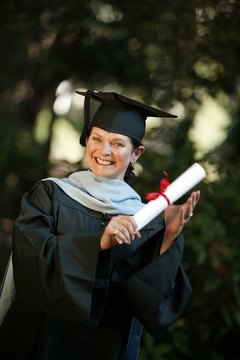 The master's in biology can help students determine if a Ph.D. is right for them.
Not all students who complete their bachelor's can decide if a Ph.D. in biology is right for them. Although most universities don't require the master's for Ph.D. candidacy, they offer it for several reasons. The University of Colorado at Boulder lists the master's degree in biology as a good basis for work that can lead to a Ph.D. Universities offer the master's to help students decide if doctoral work is the right choice. It lets them know what they can expect in a Ph.D. program. It also gives them more knowledge and research skills that will help them get a head start in the program.
Photo Credits
Ryan McVay/Photodisc/Getty Images