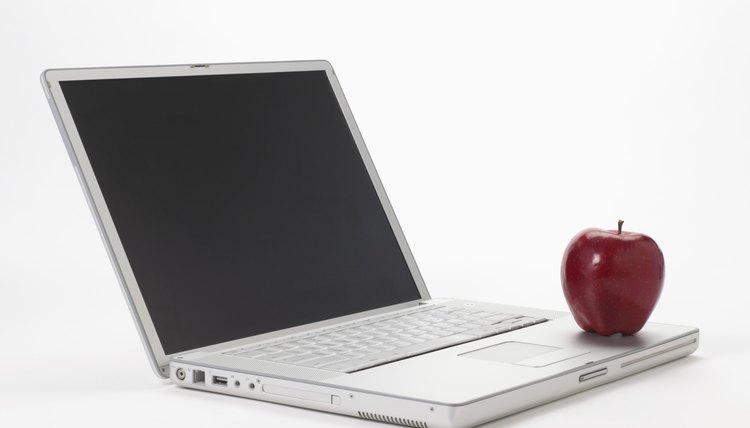 Distance learning is convenient, but it has some drawbacks.
The distance learning environment continues to grow rapidly. "Going the Distance: Online Education in the United States, 2011" reports that in fall 2010, more than 6 million college students took at least one online class, an increase of more than 10 percent over the year before. Despite the popularity of distance learning programs, they can have drawbacks. Before deciding on a program, look into the advantages and disadvantages of pursing an education in a distance learning environment.
Variety of Programs and Certificates Offered
You can pursue a wide variety of degree programs in a distance learning environment. A few of the many programs students have access to online include associate's degrees in culinary arts, bachelor's degrees in computer science, and master's and doctoral degrees in education. For those who want a shorter and more focused education, certificates can be earned in the distance learning environment, such as those for pharmacy technicians and web designers.
Flexibility
Pursuing an education in an online environment provides flexibility. If you live a long distance from a college campus or have difficulty meeting the time demands of a traditional classroom, distance learning is a good option. If you are in the military, a stay-at-home parent or from another student population that has commitments that will not allow you to attend college in person, you can create a schedule that is conducive to your lifestyle. Many students, regardless of their schedule or distance from campus, like the convenience of pursuing their education in a distance learning environment from the comfort of their home.
Reputation
Another advantage of the distance learning environment is the improved quality of programs. Many highly regarded colleges and universities offer reputable degrees for distance learning students. The U.S. News University Connection website maintains a directory of top programs at accredited online schools, and your local Better Business Bureau can also offer you guidance.
Lack of Interaction
A disadvantage to pursuing your education in a distance learning environment is the lack of face-to-face interaction with your classmates and instructor. While instructors use learning-platform tools such as wiki blogs and group sessions to encourage students to share ideas and communicate, it is not the same as the social interaction available in a traditional environment. Technology features such as email, voicemail and podcasts limit the amount of face-to-face communication that can take place, and if you require hands-on learning, you may find that pursuing your education in a distance learning environment is more difficult.
Self-Motivation
Pursuing your education in a distance learning environment can be challenging unless you have a great deal of motivation. It is easy to be unrealistic about the amount of time the class will take or to procrastinate by thinking that you'll log in later. While many online programs have required log-in times and the instructor schedules office hours, it is easy to postpone attendance. Only the most independent and self-motivated students should take online courses.
Cost
Students in online programs may save money on housing and transportation, but distance learning programs can cost just as much as -- or more than -- traditional programs and may have additional costs, such as technology fees. Online students need access to a computer and internet service. Some distance learning courses require expensive video-conferencing equipment. However, remember that you are paying for a quality education: Online universities that boast extremely low price tags are usually diploma mills and are designed specifically to rob you of funds. Be sure to check the accreditation of any distance learning program you're considering.
Photo Credits
Jupiterimages/Comstock/Getty Images